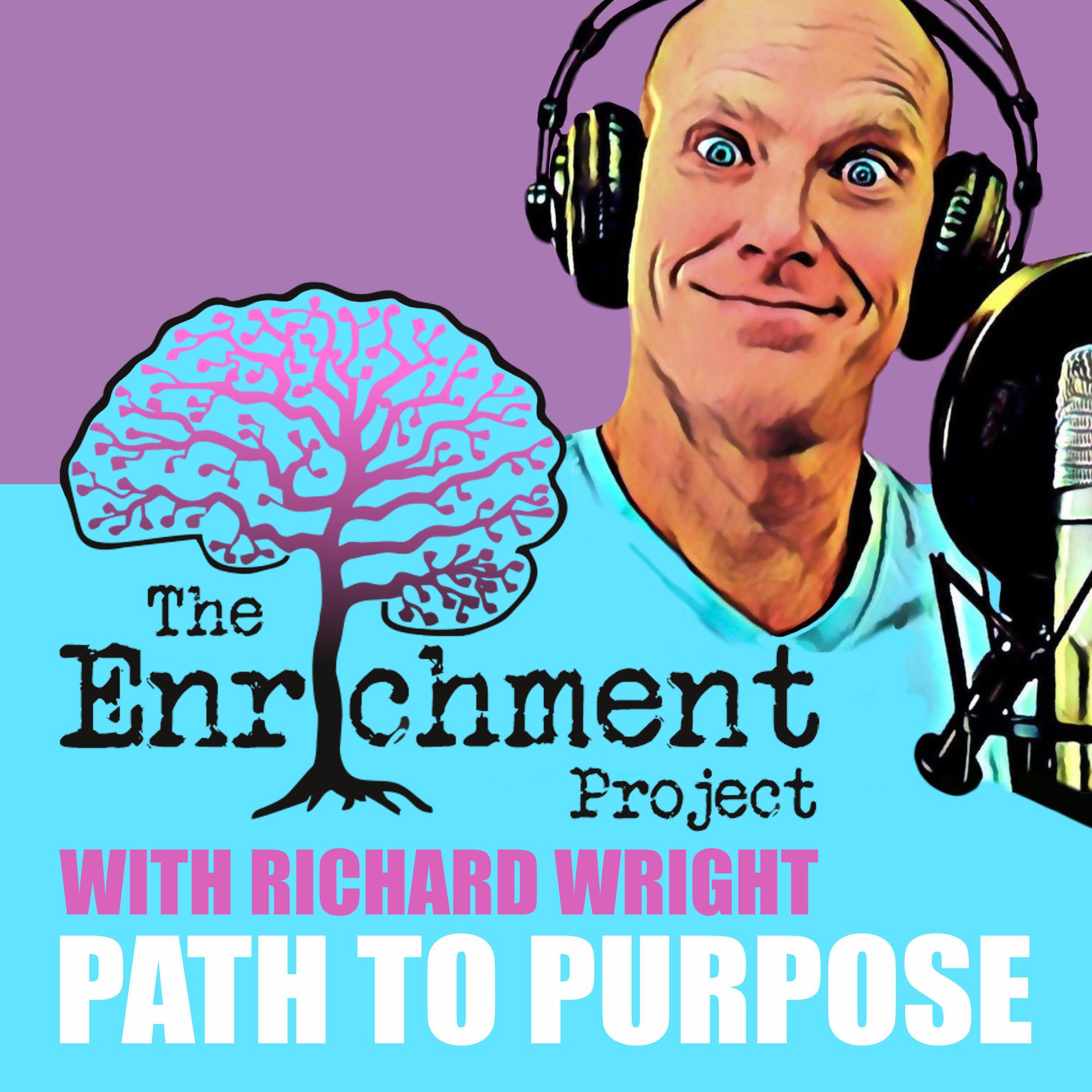 The Enrichment Project presents a series of podcasts and videos featuring some extraordinary human beings.
'Join me in a series of unfiltered conversations with some of the most remarkable purpose driven humans who have all either achieved, accomplished, created, inspired, overcome or triumphed. It is a quest to understand what purpose really is and to uncover and articulate the steps along the way to help you get there.
I didn't survive brain cancer three times just to survive brain cancer. My own purpose is to help others along the path to a fully engaged, fiercely connected and purpose-drenched life.

Every purpose was at one point simply an idea.'
Look out for a new podcast each week and for the accompanying You Tube videos to see these amazing humans in fascinating conversation with Richard.
Click the video below to see more of what Path To Purpose is all about - and then click the catalogue images to link to Richard's Podcast site (or You Tube channel for the videos) - and enjoy these insightful and purposeful conversations.